A time of crisis—a time of opportunity: This is a look to the future of Future Generations taken from the President's October Report to the Board Trustees.
By convention, fall is when we take the big picture view of the health of our institution. This year it is especially timely. COVID-19 unmasked global challenges across finance, governance, civil unrest, and faith traditions. Now could be a pivotal moment as was September 11, 2001. 
Our challenge is to position the institution for the coming major test in climate change. Future Generations offers a base to reach people and communities around the globe while providing a method for people to act locally. The future is uncertain; communities can learn to adapt to the crises it presents. 
Our goal is improving the human condition. Our method is unique. We have turned community action into the academic field of Applied Community Development. While human development is centered on economics, our field advances human life by empowering people to use what they already have. By learning how to redirect our behaviors, we are able to redirect our communities toward values that matter to us. We build on what works and use what we already have more effectively. 
Most development organizations hand out answers. They give assistance with aid and technologies. Future Generations focuses on education, revealing to people how to drive processes in their communities already at work and advance them. We shall share ideas to open innovation, growing from communities, solutions fitted to each. A path to a sustainable future opens. 
For our Future Generations family—not just our students, faculty and alumni hailing from around the world but also our country partners and community members with whom they work—today's trauma contains a call to generate a new future. The world now comes together because of COVID's tragedy. The opportunity is to share our way to grow bottom-up capacity through our network of 40 countries. We will partner with government to redirect help more effectively. 
Our university is strong in today's faltering world. Enrollment grows—and with it, hope. Finances are stable. While so many institutes of higher learning shutter in the wake of COVID and today's global financial fragility, Future Generations remains well positioned. A new model of local chapters of learning, research and action is taking root in many of our 40 countries. 
We are actively exploring options to expand impact and reach more students and more communities. We are moving. My president's email receives requests from people and organizations. Around the world, change comes on all of us—and together we can learn to adapt, allowing us to thrive and not just survive. You shall be getting updates on our new direction.
As We Go Together in Hope
Daniel C. Taylor, President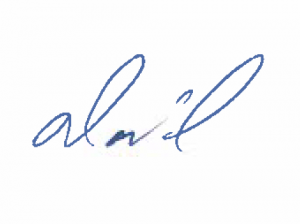 (Visited 157 times, 1 visits today)