The Future Generations MA in Applied Community Development is unique in that it enables Returned Peace Corps Volunteers (RCPV), as Coverdell Fellows, to focus on professional skills and knowledge directly related to their ongoing development work. The program is specifically designed with this trajectory in mind, with our live online learning and flexible curriculum.
Here at Future Generations University, we do things differently.

Coverdell Fellow Ivy (Armenia, 2019):
Our master's program is designed to build on your existing on-the-ground community-based development projects. Not only will professors equip students with the skills to scale up their impact and ensure sustainability, but they also work closely alongside students to aid in the incorporation of these skills specific to their community.
Coverdell Fellow Bill (Macedonia, 2016):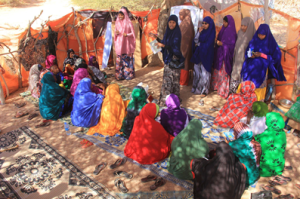 The MA in Applied Community Development offered by Future Generations sets RCPV alumni up for success in countless areas. As a student with our university, you will be plugged into an invaluable worldwide network of like-minded, passionate people, many of whom have decades of experience in community development in nearly every setting imaginable.
RPCV Valerie (Rwanda, 2017):
Collaboration with global partners not only provides insight on what works and what doesn't, but it also promotes a sense of togetherness, which is the very sentiment in which our university is founded upon.
The program is specifically designed for students who are invested in a community and looking to scale up their impact using proven methodologies. Our flexible, online curriculum allows for you to devote your time and energy to your community while learning how to enhance it on the side; There is no need to neglect your investment and progress! Our courses promote hands-on learning, a close connection with classmates, and timely/relevant feedback on the work you are doing in your community.
(Visited 195 times, 1 visits today)