Want to learn more? Visit our AmeriCorps page
The American children's TV icon Mr. Rogers once said his mother always told him that during troubled times, "Look for the helpers. You will always find people who are helping." Future Generations University students are those people – the helpers that others look to.
Many of our US students and Alumni are current or former AmeriCorps members. AmeriCorps (officially the Corporation for National and Community Service) is a government agency founded in 1993 whose mission is "to improve lives, strengthen communities, and foster civic engagement through service and volunteering." It's an organization made up of helpers, and it's a perfect fit for Future Generations University's program in applied community development.
AmeriCorps Members and Alumni – along with all National Service members – receive a 25% scholarship.

Tristan joined Future Generations University's master's program while an AmeriCorps member at the High Rocks Educational Corporation in West Virginia. While a student, Tristan used her coursework at Future Generations to develop an experiential learning project in Arizona for her community; teens at High Rocks. Tristan helped launch a youth social entrepreneurship program while taking a course on social entrepreneurship. Tristan has been helping craft the West Virginia Legislation allowing for free college education to WV AmeriCorps members.

Halfway across the country, Matt started at the I Have a Dream Foundation (IHDF) in Denver, Colorado as an AmeriCorps member. IHDF aims to motivate and empower children from low-income communities to reach their education and career goals by providing a long-term program of mentoring, tutoring and enrichment. After finishing his service, he stayed on at the Foundation as a Program Coordinator and learned about Future Generation University's Segal Education Award match for AmeriCorps members. Taking full advantage of Future Generation's flexibility, he has been taking one or two courses per semester, as his busy schedule allows. Matt is very excited about the Residential Course this January in India where we will be traveling in Mahatma Gandhi's footsteps.
More about the Residential Course in India – January 2023

AmeriCorps in the master's degree program currently are from West Virginia, Colorado, Rhode Island, Alaska, and Arizona.
In California, Ivy is a Returned Peace Corps Volunteer who served in Armenia. Upon returning to the US, she joined AmeriCorps and is leading volunteer engagement with the United Way of Monterey County where she oversees volunteer training, recruitment, and reporting. Ivy is finding that serving as an AmeriCorps Member and being a graduate student at Future.edu is the best of both worlds.
She says, "When I started, we were focusing on roadblocks and dead ends. I was learning about SEED-SCALE at Future Generations, and once we started focusing on our successes and what we were doing right instead of what we were doing wrong, we saw an increase in volunteer recruitment and engagement. I've also taken the concept of three-way partnerships to heart and started reaching out to outside organizations to align with our volunteer goals. Finally, I've come to appreciate the importance of human energy: there isn't a lot of money involved with what I'm doing, but through the efforts of people, working together, we're making a meaningful, measurable difference in other people's lives."
At Future Generations, we could not be prouder or more in awe of our students, the helpers, and we thank them for all that they do to make the world a better place.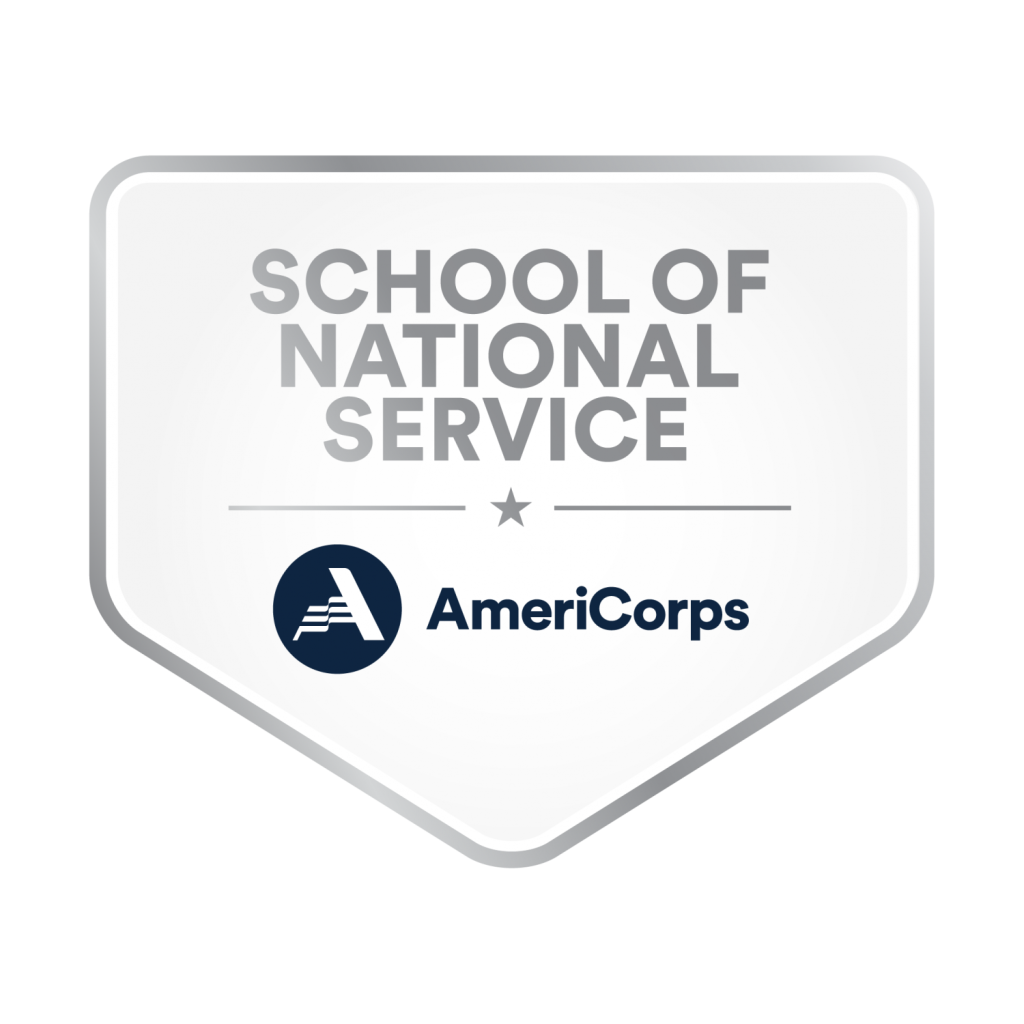 (Visited 207 times, 1 visits today)