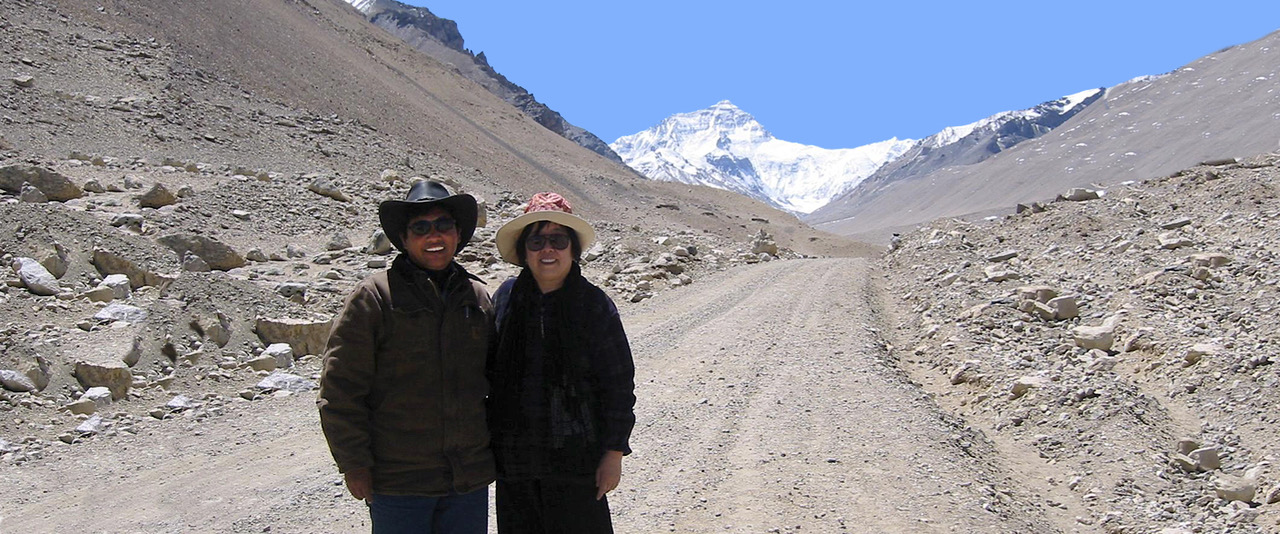 Chun-Wuei with her good friend Nawang Singh Gurung on her last visit to Rongbuk.
Chun-Wuei Su Chien
A Great Change Agent of Future Generations
The incomparable Chun-Wuei Su Chien was the first employee of Future Generations. A woman who took visions and turned them into results, she led an extraordinary expansion across the Tibetan Autonomous Region from 1992 until her tragic passing in 2005.
Chun-Wuei Su Chien grew up in Taiwan and moved to the U.S.A., where she raised her three children. Before joining Daniel Taylor to collaborate on nature conservation and development work in Tibet, she worked as a psychologist, then as the Asian Curator for the artist Robert Rauschenberg.
Passionate about the potential of the Tibetan people and the priority of having Tibetans lead their own change, Chun-Wuei made over 50 trips to Tibet from her home in Baltimore. Each trip, she simultaneously advanced protection for Tibet's extraordinary natural diversity and improvements to villagers' quality of life.
She took personal responsibility to safeguard Tibetans' welfare and the natural resources upon which they depended. One example is her watching truck after truck coming from southern Tibet, each loaded with timber. "How many are coming?" she wondered. She discovered that some days as many as 350 truck-loads of timber were headed to the economic growth of mainland China. "What are the impacts of all this timber cutting?" She set out to investigate the problem.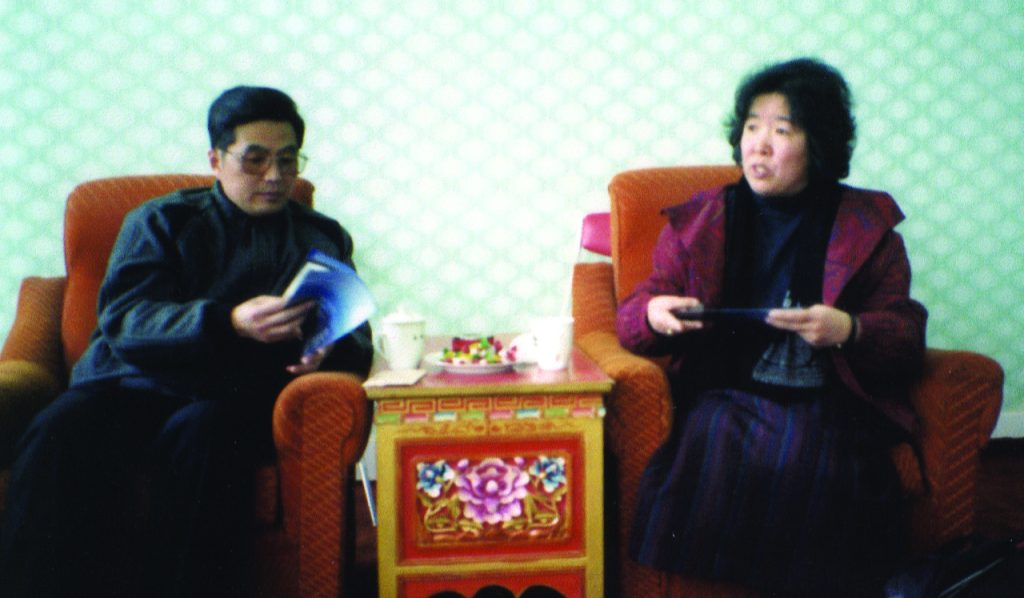 Today, in the area where Chun-Wuei was concerned, there exists a coherent land management scheme and seven nature preserves. This network spans 40 million acres in the Four Great Rivers Ecosystem, gathering the headwaters of the Yangtze, Mekong, Salween, and Brahmaputra rivers.
She also co-founded the Pendeba Program (Pendeba means "workers who benefit the village") and watched its expansion from the Mt. Everest Region through Southeast Tibet and into Northern Tibet. Over 800 Pendebas were trained by her equally dedicated colleague, Nawang Singh Gurung. Today, this program continues under leadership of their protégé, Tsering Norbu.
Enjoying the bazaars of every town in Tibet, Chun-Wuei began to notice the ubiquitous sale of wild animal pelts and body parts. Many were endangered species. Rather than adopting the normal conservation strategy of trying to stop killing these animals, which would cause hardship to villagers protecting domestic flocks from predators such as the snow leopard, Chun-Wuei grasped the idea of 'stopping commercial selling.' She positioned herself for two months as a lobbyist with the government, and a Tibet-wide ban resulted on commercial sale of pelts and body parts of wild animals. Today, every species of wild animal across Tibet has its population growing.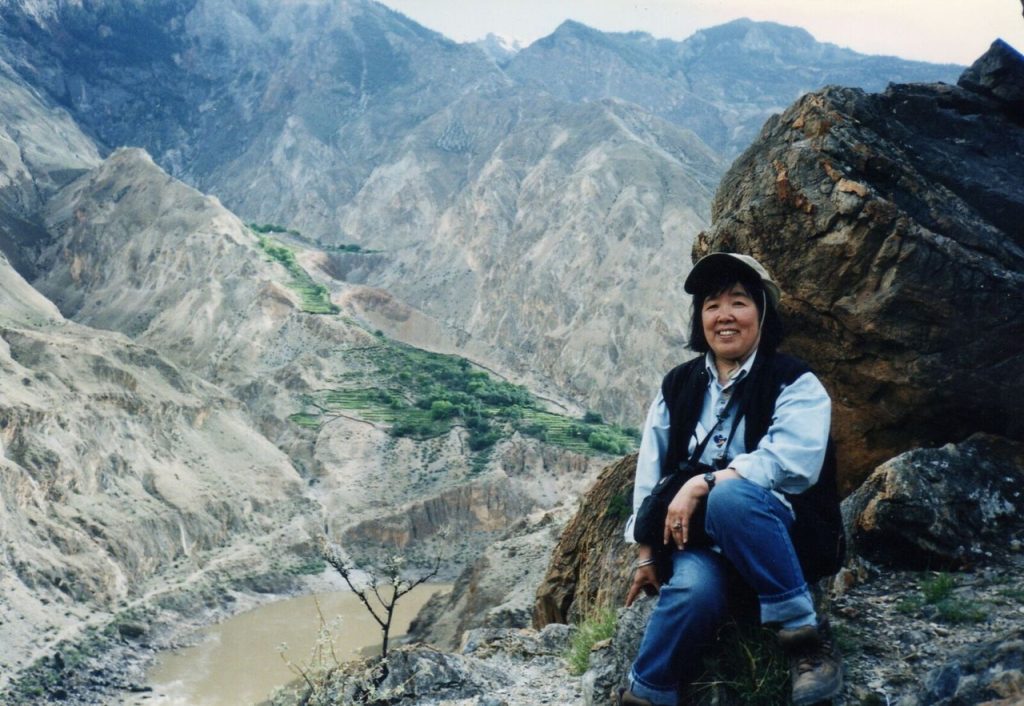 Chun-Wuei's flagship project was her role in the Qomolangma (Mt. Everest) National Nature Preserve. Her work there began in 1987 with The Mountain Institute where she helped lay out the boundaries for what was then the largest national park in Asia, a park three times the size of Yellowstone. The Everest ecosystem captivated her, and she got to know people in all its 300 villages. Committed to cultural advancement, she prompted Future Generations to restore three of the historic and important monasteries—personally funding reconstruction of Rongbuk nunnery at the base of Everest by each month having five to ten percent of her salary withheld for that purpose.
Future Generations salutes the legacy of Chun-Wuei for the awe-inspiring way she committed herself to preservation of the Mt. Everest region and all Tibet, and especially its people.
Chun-Wuei's Memorial in Rongbuk
(Visited 209 times, 1 visits today)